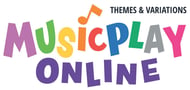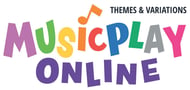 Musicplay Online with John Jacobson's Music Experience
Denise Gagne
- Themes & Variations
This online subscription is a versatile teaching tool that encourages active music making in and out of the classroom - and now includes JJ & Me along with the Musicplay resources! Whether you are at school or at home, this is designed to fit your teaching needs. Includes:
• Thousands of songs - searchable by concept
• Kids and teacher demo videos
• Kodaly sequencing & Orff arrangements
• Solfa & rhythm practice videos & games
• Listening selections & composer videos
• Multicultural selections & folk music
• Cultural & historical context included with folk & multicultural selections
• Customizable lesson modules for preK through middle school
• Create with rhythm, melody & movement
• Units for special days, theory & dance
• Music from around the world with travelogue videos
John Jacobson's Music Experience: Sing! Dance! Dream! Teaching children to like music, like themselves, and like each other!
• John Jacobson musicals & reviews with scripts & production guides
• Pop hits & show tunes with performance tracks
• Learn new choreography
• Fun movement songs for primary students
• Motivational videos for teachers & students
Select a Product
Customers Also Bought