Out of the Night
(Dark Orchid)
Sammy Nestico
- Kendor Music, Inc.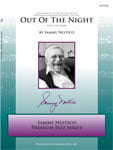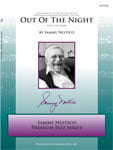 Out of the Night
(Dark Orchid)
Sammy Nestico
- Kendor Music, Inc.
Recorded on Sammy's "A Portrait of Sammy" CD, this exciting jazz samba in 3/4 is written for standard jazz ensemble. Lead trumpet extends to a written high D, there are no woodwind doubles, and it features solos for guitar and tenor saxophone.
Select a Product
Customers Also Bought
MINTS