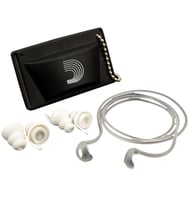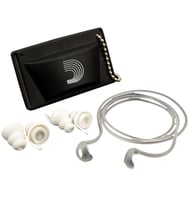 Pacato Full-Frequency Earplugs
- D'Addario & Company, Inc.
This reusable, universal-sized audio filter is designed specifically for musicians and music enthusiasts. While traditional earplugs can sound muffled and unnatural, Pacato filters provide enjoyable full-frequency audio at safe listening levels. The exclusive design offers an open air passage to the ear, minimizing the occlusion effect (low-frequency emphasis) while keeping the ear ventilated for unmatched comfort.
Select a Product
Customers Also Bought