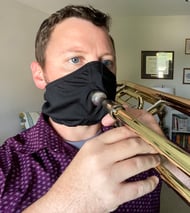 Performance Series Face Gaiter
- Marchmaster, Inc.
Publisher Desc.
The Performance Series Hybrid Gaiter is a unique pattern that blends the comfort of a gaiter but with much less fabric around the neck. There is elastic around the top and bottom of the fabric to help place and secure it around the face.
Performance Series gaiter sizes:
S/M: 2 3/4" x 9"
L/XL: 2 3/4" x 10"
CDC and governmental health guidelines should be followed when using this product. Wash before use.
Select a Product
Customers Also Bought