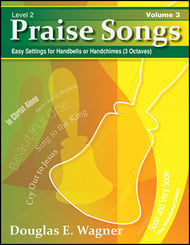 Praise Songs #3
Douglas E. Wagner
- Lorenz Corporation
Volume 3 of this popular series features 8 additional titles from a cross section of well-known contemporary Christian music writers. Gentle ballads and energetic outpourings of praise are presented in arrangements that truly come from the heart. Scored on the low end of Level 2, this practical and effective collection includes:
In Christ Alone; Here I Am To Worship; Beautiful One; Sing to the King; Cry Out to Jesus; Soon and Very Soon; How Deep the Father's Love for Us
and
The Wonderful Cross.
Select a Product
Customers Also Bought