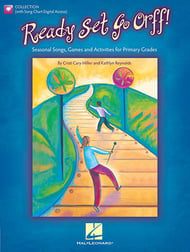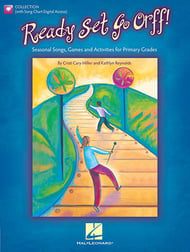 Ready Set Go Orff!
Cristi Cary Miller & Kathlyn Reynolds
- Hal Leonard Corporation
Using Carl Orff's approach of sing-say-dance-play, this collection will give you multiple ways to introduce your children to the world of music making. Within its pages you will find songs that involve singing games, Orff and unpitched instrumental accompaniments, simple choreography, and extension activities. In addition, there are colorful interactive slides to assist in learning and playing games. The collection features reproducible singer songsheets and step-by-step teaching suggestions for the songs, games, and Orff parts. Projectable, full-color song charts are included via digital access and viewed in your browser. These charts include song lyrics and interactive activities for enhanced learning.
Select a Product
Customers Also Bought
This item appears on the following festival lists: