Rock of Ages
Ron Hamilton, Shelly Hamilton
- Majesty Music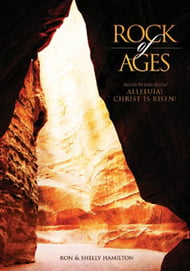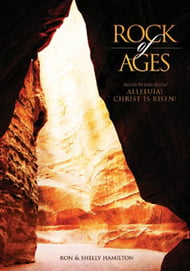 Rock of Ages
Ron Hamilton, Shelly Hamilton
- Majesty Music
The newest musical collaboration from the father/daughter writing team, the Hamiltons, joins both traditional hymnody and contemporary writing to bring you a comprehensive and up to date collection. From the opening strains of the fully orchestrated and elegant hymn,
Rock of Ages,
you will hear majestic choral writing supported by celestial orchestrations as the story of the resurrection is retold musically. Filled with wonderful, familiar hymns and anthems of Christ's enduring love. Titles include:
Rock of Ages, Boundless Love, Not What My Hands Have Done, Holy Is the Lord, There Is A Fountain, Come Drink From the Well, Prepare the Way, Reflections On the Cross, Alleluia, Christ is Risen,
and
Christ the Lord is Risen Today.
Select a Product
Customers Also Bought
Full Song List
ROCK OF AGES
BOUNDLESS LOVE
NOT WHAT MY HANDS HAVE DONE
HOLY IS THE LORD
THERE IS A FOUNTAIN
COME DRINK FROM THE WELL
PREPARE THE WAY
REFLECTIONS ON THE CROSS
ALLELUIA! CHRIST IS RISEN
CHRIST THE LORD IS RISEN TODAY