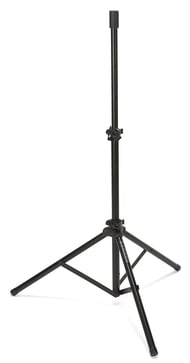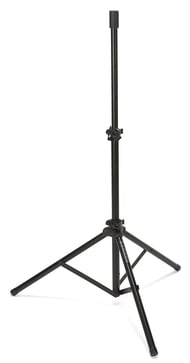 Samson Expedition Single Speaker Stand
(LS40)
- Samson Technologies
Raise your music to where audiences can enjoy it to the fullest!

• Lightweight telescoping speaker stand with tripod base
• Ideal for use with Samson Expedition Portable PAs (Escape, Express, XP106, XP106w)
• Roadworthy steel construction
• Sleek black finish
• Adjustable up to 4.5' in height
• Standard 1-3/8″ pole adapter fits virtually any PA speaker
• 55 lbs. (25kg) of handling capacity
• Locking latch for increased support

Width: 3.75"
Length: 31.75"
Select a Product
Customers Also Bought