Silent Mice, Holy Mice
Jill Gallina & Michael Gallina
- Shawnee Press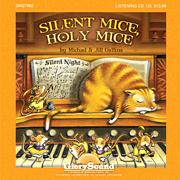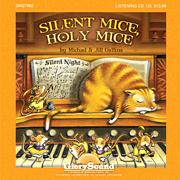 Silent Mice, Holy Mice
Jill Gallina & Michael Gallina
- Shawnee Press
This darling musical tells the story of how the world's most beloved Christmas carol,
Silent Night,
came to be written. Filled with humor and fun, this unforgettable Christmas tale is shared through the antics of some very wise mice and a lazy church cat named Sebastian. Designed with elementary voices in mind, it offers children's choirs easy to sing melodies and clever text themes that make learning both quick and enjoyable. Songs include:
Silent Mice, Holy Mice; A Cozy Little Nest; Gentle Servant; Cat and Mouse; Two Heads are Better Than One; Silent Night.
Select a Product
Customers Also Bought