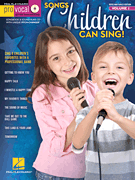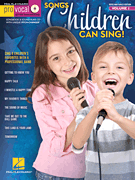 Songs Children Can Sing!
(Pro Vocal Boys and Girls Vol. 1)
Various Composers
- Hal Leonard Corporation
This volume features eight favorites that kids can sing with a professional band, including:
Getting to Know You; Happy Talk; I Whistle a Happy Tune; My Favorite Things; The Sound of Music; Take Me Out to the Ball Game; This Land Is Your Land
and
Tomorrow.
Select a Product
Customers Also Bought
Full Song List
GETTING TO KNOW YOU
HAPPY TALK
I WHISTLE A HAPPY TUNE
MY FAVORITE THINGS
THE SOUND OF MUSIC
TAKE ME OUT TO THE BALL GAME
THIS LAND IS YOUR LAND
TOMORROW