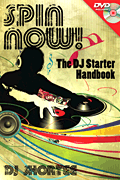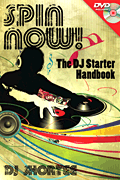 Spin Now!
(The DJ Starter Handbook)
DJ Shortee
- Hal Leonard Corporation
"Spin Now!" puts you on the fast track to DJing, whether you want to be a digital DJ or vinyl junkie.  In this book and accompanying DVD-ROM, Los Angeles DJ, world-class turntablist, producer, and classroom instructor DJ Shortee teaches you everything you need to know so you can start mixing tunes like the pros!  The included DVD-ROM contains specific exercises directly correlating with lessons in the text, including material that lets you play along in real time. Each technique is taught using both CDJs and turntables and can easily be applied to any DJ software and controllers.  Paperback, 84 p. with DVD.
Copyright: Milwaukee, WI: Hal Leonard Corporation ©2012
Select a Product
Customers Also Bought