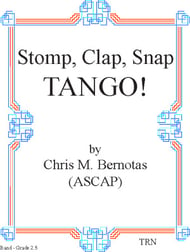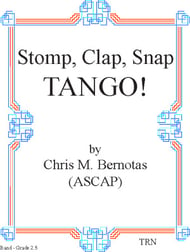 Stomp, Clap, Snap Tango!
Chris M. Bernotas
- TRN Music Pub. Co.
Using traditional rhythms associated with the tango, your band will get to take part in their own "dance" as they perform this Latin-style piece.  As the title states, they will stomp, clap and snap the rhythms of a traditional improvised tango.  A fun way to learn about Latin music and dance.
Select a Product
Customers Also Bought