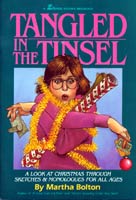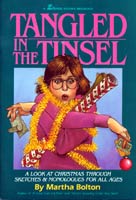 Tangled in the Tinsel
Martha Bolton
- Lillenas Publishing Co.
Because the Christmas-season calendar is so full of activity including events that are more secular in nature, Martha Bolton's
Tangled in The Tinsel
has become a best seller. The 19 scripts in this collection represent the "fun" side of Christmas, from the mall parking lot to the Sunday school pageant and the annual gift exchange. All phases of "our favorite time of the year" are represented. Performance time for each sketch is 5 to 10 minutes in length.
Select a Product
Customers Also Bought