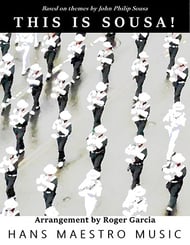 This Is Sousa!
John Philip Sousa / Roger Garcia
- Hans Maestro Music
Publisher Desc.
This refreshing parade march for your intermediate marching band features a medley of Sousa favorites including notable quotes from "The Thunderer," "The National Game," and "The Stars and Stripes Forever." A powerful closing statement is sure to make your band a parade-favorite! Suggested performance tempo is 120bpm yielding a performance time of approximately 1:20. Thank you for choosing Hans Maestro Music.
Select a Product
Customers Also Bought