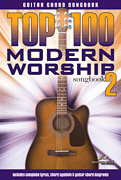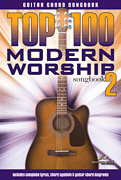 Top 100 Modern Worship Songbook Volume 2
Various Artists
- Brentwood-Benson Publishing
Learn to play the most popular modern worship songs with this easy-to-use songbook in Volume 2 of the
Top 100 Modern Worship Guitar Songbook.
Includes complete lyrics, chord symbols, and guitar chord diagrams for 100 songs. Songs include:
Again, I Say Rejoice; Beautiful Exchange; Calling Out to You; Desert Song; Faithful God; Glorious
(Baloche/Brown);
Healer; I Can Only Imagine; Jesus Paid It All; Lead Me to the Cross; Majesty of Heaven; New Doxology; O Sacred Head Now Wounded (Lamb of God); Power in the Blood; Reaching for You; Say, Say; Take My Life (And Let It Be Consecrated); Until the Whole World Hears; We Will Dance; You Alone Can Rescue
and many more.
Select a Product
Customers Also Bought