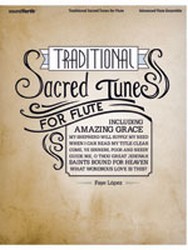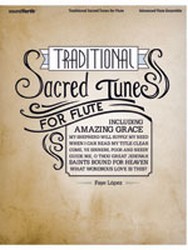 Traditional Sacred Tunes for Flute
Faye Lopez
- Soundforth Music
Masterfully arranged by Faye Lopez, this assortment of seven traditional sacred standards is arranged for the accomplished flute quartet, with optional parts included for piccolo, alto flute and bass flute. Perfect for any worship service, this collection would also be an excellent choice for concert settings. Songs include:
Amazing Grace; Saints Bound For Heaven; When I Can Read My Title Clear; Come, Ye Sinners, Poor and Needy; Guide Me, O Thou Great Jehovah; My Shepherd Will Supply My Need
and
What Wondrous Love Is This
?
Select a Product
Customers Also Bought
Full Song List
AMAZING GRACE
COME YE, SINNERS, POOR AND NEEDY
GUIDE ME O THOU GREAT JEHOVAH
MY SHEPHERD WILL SUPPLY MY NEED
SAINTS BOUND FOR HEAVEN
WHAT WONDROUS LOVE IS THIS?
WHEN I CAN READ MY TITLE CLEAR