Trombonists' Tropical Delight
(Trombone Section Feature)
Dennis Eveland
- TRN Music Pub. Co.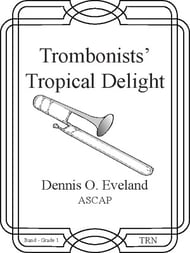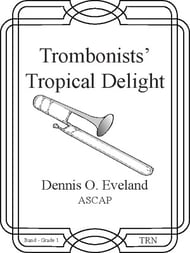 Trombonists' Tropical Delight
(Trombone Section Feature)
Dennis Eveland
- TRN Music Pub. Co.
Showcase your young trombone section with this breezy little tune.  Using simple, but effective Latin rhythms, the band plays a light melody while the trombones gliss from sunup to sundown.  So put on your sunglasses and hat and enjoy being transported to a delightful tropical island.
Select a Product
Customers Also Bought