Wenger Music Stand Mover and Cart
- Wenger Corporation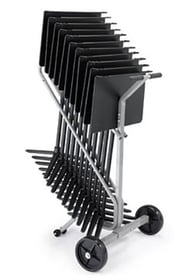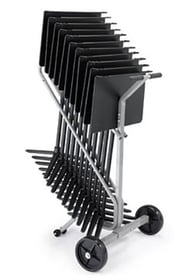 Wenger Music Stand Mover and Cart
- Wenger Corporation
A customer service rep will contact you with a shipping quote. Ships to the continental U.S. only.
Durable, mobile music stand cart - move music stands from the rehearsal room to the performance stage and back again with ease. Simplifies setup and safeguards your music stands.


Easy one-person operation, even on stairs
Small cart holds 9 Bravo, 10 RoughNeck, 10 Classic 50, or up to 12 Preface music stands
Large cart holds 18 Bravo, 20 RoughNeck, 20 Classic 50 or up to 24 Preface music stands
Space-saving footprint
Assembly required. Music stands sold separately.
Allow 4 to 6 weeks for delivery.
Select a Product
Customers Also Bought