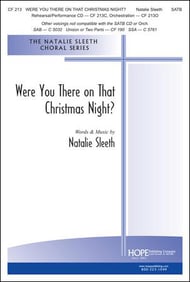 Were You There on That Christmas Night?
Natalie Sleeth
- Hope Publishing Company
This has definitely become a perennial favorite at Christmastime! Pleasing lyrics coupled with a charming melody make this an anthem that can be done year after year with outstanding results. This easily learned piece should be a part of every choir's repertoire. A true choral classic!
Select a Product
Customers Also Bought