Young People's Concerts
Leonard Bernstein
- Amadeus Press, Inc.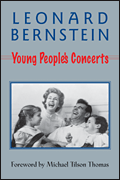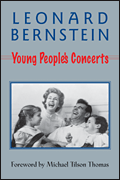 Young People's Concerts
Leonard Bernstein
- Amadeus Press, Inc.
An entire generation of music students owes a debt of gratitude to the teaching genius of Leonard Bernstein, as documented in this extraordinary compilation of fifteen of the best lectures from his award-winning TV series, broadcast between 1958 and 1973. Complete with photographs from the programs and musical illustrations, this 380-page soft-cover book includes an introduction by Michael Tilson Thomas, as well as a chronological list of all fifty-three "Young People's Concerts" written and performed by Leonard Bernstein with the New York Philharmonic. It's an exciting read for any musician!
Select a Product
Customers Also Bought