Allegro Appassionato, Op. 43
Camille Saint-Saens/ed. Peter Jost
- G Henle / USA, Inc.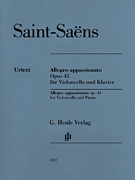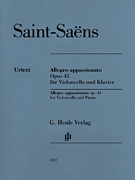 Allegro Appassionato, Op. 43
Camille Saint-Saens/ed. Peter Jost
- G Henle / USA, Inc.
Only after 1900 did this work become popular thanks to the young Pablo Casals among others, who frequently included it in his concert programs. Today it is unquestionably one of the favorite pieces among cellists, not only because of its brilliant solo part, but also on account of its melodic qualities. The present edition is based on the first edition of the original version (for which no manuscript sources have survived).
Copyright: Munich, Germany: G. Henle Verlag ©2014
Select a Product
Customers Also Bought